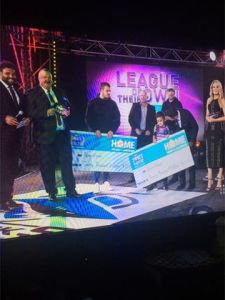 There was great news for our SSC family last week, with Mattteo Reupena, son of everyone's favourite female bar staff Laine, winning an award on the NRL Footy Show finale.
Teo took home a big winner's cheque after one of the tries he scored for the Concord Burwood United Wolves this season was judged the best junior entry in their League of their Own competition.
The try was played on national television (which had Mum cheering him on in the background) and the U-7's star was present in the audience to claim his prize alongside proud Dad Matt.
The young cub was also interviewed by Storm's gun Aussie fullback Billy Slatter but when asked who his favourite player was revealed it was New Zealand counterpart Roger Tuivasa Sheck.
SSC has had a proud association with the Wolves this year, having sponsored their U-10's trip to Queensland to compete in the Gorden Tallis Cup – which they won!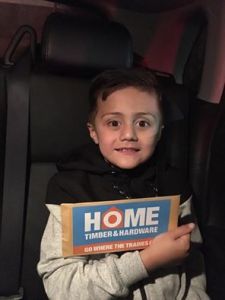 On behalf of everyone at SSC we'd like to congratulate Matteo on his wonderful achievement and drinks will be on you next time you're in the clubhouse – just soft drinks though!