There was a great turn out at Strathfield Sports Club on Wednesday night for the finals of our Round Robin 'Belief' competition.
The intra-club event has been running since 2014, exclusively for tennis members, and showcases some of the experienced and emerging talent among the Club's ranks.
This season the league crowned their first female winner, with rising star Tammy Lee Thomas taking out the Division 2 final.
Alan Murray claimed a straight-sets win in the Division 1B final, while Changhoon Nam fought back from a set down to claim the Division 1A title.
A big congratulations to all the runners-up also, who played some consistent tennis throughout the season to reach their respective deciders.
Here are the finals results:
Division 2: Tammy Lee Thomas def Christopher Lee 6-4, 6-0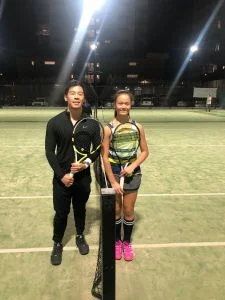 Division 1B: Alan Murray def Mateusz Slotwinski 6-2, 6-2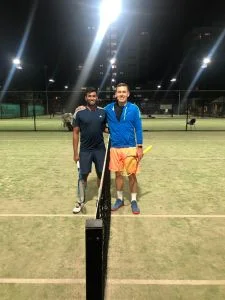 Division  1A: Changhoon Nam def Tu Chung 5-7, 6-3, 6-4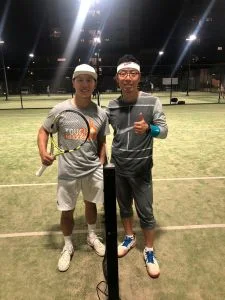 The Club put up prize money for all our finalists, with winners taking home $150 in club cash, while runners-up banked $100.
Thank you to all the players who came down to support the finals – they were rewarded for their efforts with the winners shouting drinks in the clubhouse!
Having expanded to three divisions this season, the Round Robin competition will look to build on this success when the next season starts again in September.
A special shout out to Mrigesh Tamang for all the hard work he puts in to ensure the competition is run fairly and smoothly.
If you would like to find out more information about the league you can follow them on Facebook or head to their website.